Welcome to

Bright Eyes Optometry
It can be easy to take one's vision for granted and not seek regular vision checkups until absolutely necessary. Unfortunately, most people will begin to see changes in their vision as they age. By scheduling regular checkups with our team, we can help to correct vision issues and recommend prescription lenses to help enhance vision.
At Bright Eyes Optometry, we can customize the treatment to the individual needs of each patient. While patients may struggle with similar vision issues, they will need more than just a store-bought pair of reading glasses. We can customize the treatment to the patient's eyes to address the specific issue that impairs the patient's vision.
If you are having difficulty seeing clearly or struggling with another vision issue, give us a call today.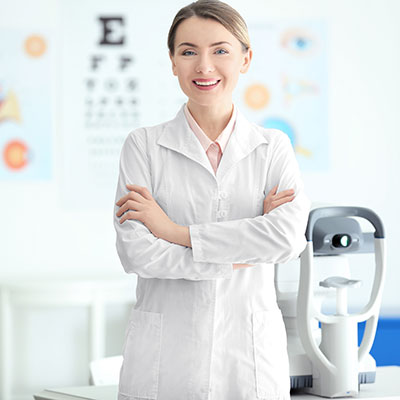 Our Team
From the moment patients walk in the door to any necessary follow-up appointments, our team strives to create a comfortable and welcoming environment for the patient. We will take the time to listen to the patient's concerns and answer any questions they might have. Our goal is to help patients receive the optometry services they need to improve their vision and treat any issues they may be having. With regular appointments at least once a year, we can also help patients avoid serious eye conditions that permanently damage their vision. We will guide patients through the treatment process so they can see clearly and take care of their vision for years to come.
About Us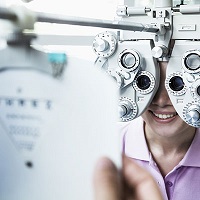 Our Services
We provide a range of services to help with a variety of vision issues. We can help patients find specific prescription lenses for the patient including, contact lenses, prescription glasses, prescription contacts, eyeglasses, sunglasses, corrective lenses and more. We can also treat various conditions and illnesses that hinder one's quality of vision. These services include emergency eye treatment, dry eye treatment, keratoconus treatment, cataract treatment, PROKERA® treatment, Ortho-K, LipiFlow treatment, concierge eye care and glaucoma treatment. We will conduct various examinations such as a diabetic eye exam, TLC Lasik exams, eye exam and vision care. Patients can receive the specific prescription and vision aide they need to see clearly.
View Our Services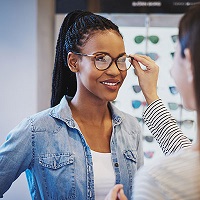 Patient Information
To begin the treatment process, we will need new patients to fill out a "New Patient Information Form" that covers the patient's medical history, current condition, insurance, allergies and any other pertinent information we need to know. We will conduct an examination and then use all of this information to determine the most effective form of treatment. Since each patient is unique, there is no one-size-fits-all treatment method for proper eye care. While it is easy to want to purchase a cheap pair of reading glasses from a department store, the glasses will not help the patient in the right way. Our lenses, glasses or contacts, can help strengthen the weaker aspects of the patient's vision.
Information